Atlantic Reinforcing Concrete: Corporate Synopsis
Founded in March, 2006 by Erin and Andrea Lynam, our company's humble beginnings consisted of one supervisor and a few employees installing rebar on the Triborough Bridge. Over the past 10 years, we have grown to nearly 100 employees spanning 30 current jobs. To date, Atlantic Reinforcing Concrete Company has placed approximately 40,000 tons of rebar for projects throughout the New York Metropolitan area.
Atlantic Reinforcing is WBE Certified with the Empire State Development Corp., NYC Small Business Services, The NYC School Construction Board as well as the Counties of Nassau and Suffolk. We are members of the General Contractors Association and proudly support our local construction unions.
Since our inception, we have worked with Metal Lathers Local 46, NY Laborers Local 731, The cement and concrete workers: Local 18A & 20 and the Local 147 Sandhogs. Without the hardworking men and women of our unions, we would not have reached the level of success we have today.
Operating in both the public and private sector, Erin and Andrea's shared vision has been to work hand and hand with general contractors, government agencies and developers from start to finish to complete their projects. Atlantic Reinforcing takes pride in our accomplishments and always strives to complete projects in a scheduled time frame and within budget constraints.
Our well-earned reputation has enabled long lasting relationships with many general contractors who we continue to serve on a routine basis. Looking to the future, Atlantic Reinforcing will continue to take on even more unique and integrated ventures that will allow our local communities to not only maintain but grow infrastructure and commerce.
In addition to bending and installing reinforcing materials Atlantic Reinforcing is a full service rebar company.  We have an in house threading facility that can service all of your mechanical coupler needs.   Atlantic has the ability to act as the supplier of rebar for our contractors streamlining the ordering process.  Also, we have our own fleet of trucks to deliver our products directly to our job sites.  When the steel companies cannot make the delivery on time, our trucks can so our customers meet their deadlines.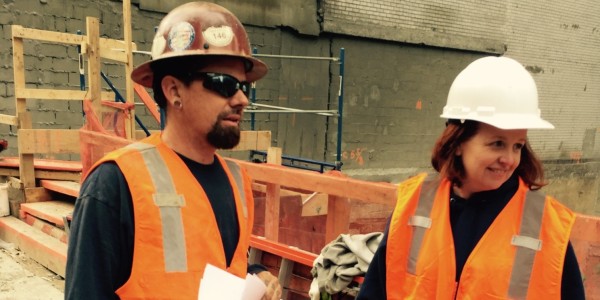 Erin Lynam
President
erin@atlanticrc.net
Erin T. Lynam is the president and co-owner of Atlantic Reinforcing Concrete Company.  Ms . Lynam graduated in 1992 from Briarcliff College in Patchogue, N.Y. with her bachelor's degree in Business Administration.  Prior to starting Atlantic Reinforcing Concrete, Ms. Lynam worked at Flynn Hill Elevator Corporation, Long Island City, N.Y., Mutual of America Life Insurance Company, New York, N.Y., and JP Morgan Chase , Mellville, N.Y.  In 2006, along with Andrea Lynam, Atlantic Reinforcing Concrete Company was created specializing in concrete reinforcement for bridges, tunnels, and foundations throughout the greater Metropolitan New York area, Westchester County and Long Island.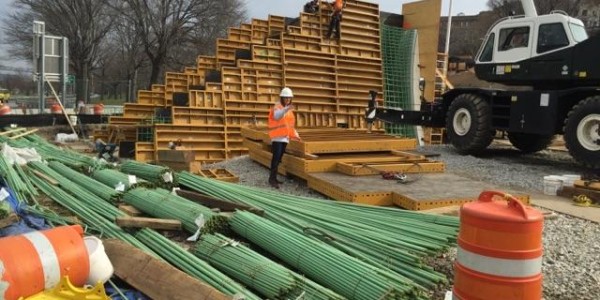 Atlantic Reinforcing is signed with the GCA of NYC which represents our Union affiliations:

General Contractors Association of New York City
60 East 42nd Street
Suite 3510
New York, NY  10165
Union Affiliations: 
Metallic Lathers Local 46
1322 Third Avenue at East 76th Street
New York, NY  10021
Local 147 Tunnel Workers
4332 Katonah Avenue
Bronx, NY  10470
Cement and Concrete Workers
35-30 Francis Lewis Boulevard
Flushing, NY  11358
Local 731 Laborers Union
34-11/19 35th Avenue
Astoria, NY  11106